Photographic services of artworks for expertise and catalogues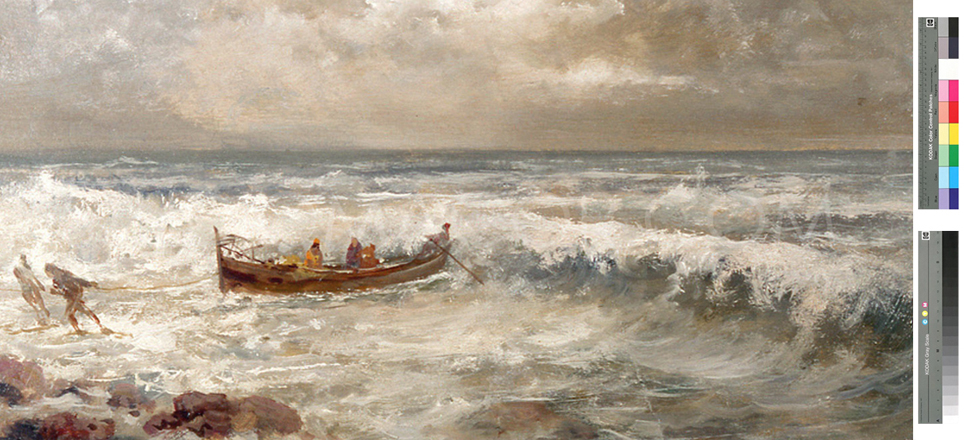 Professional photographer Giuseppe Macor specialises in the accurate photographic reproduction of artworks for expertise, exhibitions, websites, books, monographs and catalogues raisonné, and also for archiving needs, inventory collections, insurance documentation and other documentation purposes.
We photograph paintings, watercolours, lithographs, engravings, manuscripts, sculptures, primitive art, ceramics, silverware, and artistic objects in general.
We offer high resolution digital shots and fidelity of reproducton with Kodak color separation guide and grayscale, and on request, transparencies.
We also offer printing on high quality canvas.
Shots can be taken in our studio or at client and collector premises, in the studios and galleries and bank vaults of Lombardy, in surrounding regions and in Switzerland.
References and publications available on request.
Our photographs appears in the following catalogues: Mario Raciti. La pittura dell'ignoto" (Skira 2010), "Paolo Scheggi. Catalogo ragionato" (Skira 2015), "Turi Simeti. Catalogo ragionato"(Skira 2017) e Catálogo Raisonné Leonilson (Edição Projeto Lonilson 2017).
Moreover, we provide accurate reproductions of baryta paper black and white photographs
Special rates for young artist and students of art schools.
Studio fotografico di Giuseppe Macor
via Vespri Siciliani 12, 20146 Milano
Siamo esterni all'Area C - We are outside Area C - ZTL Milano Centro